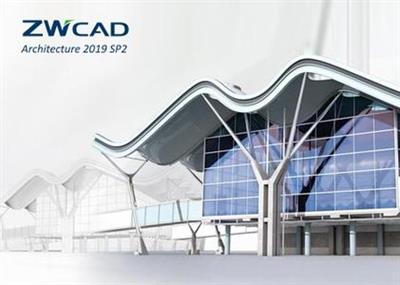 ZWCAD Architecture 2019 SP2 | 509.6 mb
The ZWCAD Design team is pleased to announce the availability of ZWCAD Architecture 2019 SP2. Except for new features such as PDF Import and Digital Signature, there are also many improvements, which seem to be small, but may make you can't help saying "oh I need that!".
[b
ZWCAD 2019 SP2 Release notes - Date: February 15, 2019
[/b]
-
PDF Import: from PDF to CAD entities
The elements in PDF such as geometric objects, hatch objects, raster images and TrueType text can now be imported to the current drawing as CAD entities by PDFIMPORT. What's more, except for importing the PDF files directly, you can as well transform the existing PDF Underlays into editable CAD entities. Through turning the elements in PDF into CAD entities, you can get and edit what you want from PDF files with ease.
-
Digital Signature on DWG Files
Digital Signature can now be attached to DWG2004, DWG2010, DWG2013 and DWG2018. You can attach digital signature to the current drawing by DIGITALSIGN command, and also to a batch of drawings by selecting Attach Digital Signature in the Start menu. In addition, through command SIGVALIDATE, digital signature can be verified to check whether it is contained in the current drawing.
-
3DORBIT: More Easy-to-use
Previously, there are only three options in the right-click menu of 3DORBIT - Exit, Pan and Zoom. Now, more options have been added to it, such as Virtual Aids, Shade Mode, Zoom Windows/Extents/Previous, Reset/Preset/Named View, etc. Moreover, functions like Constrain Orbit, Continuous Orbit and Adjust Distance are also available, making 3DORBIT easier and handier to use.
Except for the above important new features, there are also numerous improvements, which together bring you a more fluent and pleasant user experience.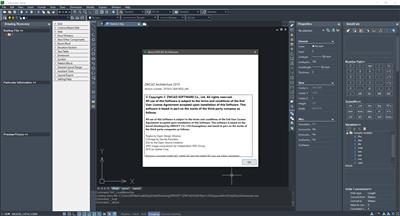 About ZWCAD Architecture 2019.
Built on ZWCAD 2019, ZWCAD Mechanical 2019 and ZWCAD Architecture 2019 each has an additional mechanical or architecture module, in which extra specialized tools are provided for manufacturing or architecture design. Therefore, they are competent to provide vertical solutions to MCAD or AEC industry.
[b
ZWCAD Architecture 2019 - what's new:
[/b]
- Automatic Layer Landing helps automatically place items on the correct layer, and apply color and linetype as you create your drawing.
- All of your components can be viewed in 3D, which remains consistent with your 2D plan.
- Built-in Block Library including hundreds of components such as furniture, kitchenware, appliances, vehicles is available for you to detail your plans with ease.
ZWCAD Architecture Webinar: Creating a two storey house
About ZWCAD Design.
ZWCAD Design Co., Ltd. is an international CAD software provider through its network of over 300 partners in 80+ countries and regions. Its product ZWCAD+ is used by CAD designers across the AEC and MCAD industries.
Product:
ZWCAD Architecture
Version:
2019 SP2 Version number: 2019.01.28(41803)
Supported Architectures:
x64
Website Home Page :
Language:
english
System Requirements:
PC
Supported Operating Systems:
Microsoft Windows XP SP3 and above
Size:
509.6 mb
DOWNLOAD
Код:
http://nitroflare.com/view/EB7E3EE5A7AD904/4ktao.ZWCAD.Architecture.2019.SP2.rar
Код:
https://rapidgator.net/file/5f0e4248d854f013bd2e890cb726e173/4ktao.ZWCAD.Architecture.2019.SP2.rar
Код:
http://uploaded.net/file/6tzoaplb/4ktao.ZWCAD.Architecture.2019.SP2.rar