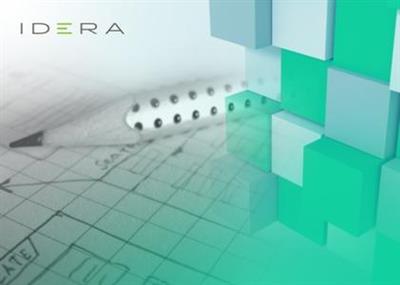 IDERA ER/Studio Software Architect 2018 version 18.0 | 125.8 mb
The Idera product team has unveiled ER/Studio Software Architect version 18.0, is a industry-leading data modeling tool to access, analyze, and optimize enterprise data.
[b
ER/Studio 18.0 Release notes - date: 4 Apr 2019:
[/b]
ER/Studio 18.0 contains major usability, reliability and performance improvements to streamline upgrades and collaboration. The major focus of the upgrades is Team Server in particular, as part of the ER/Studio Enterprise Team Edition Suite (ETE).
Software Architect
- No changes (version update only)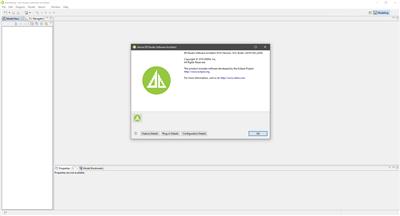 About ER/Studio Software Architect.
ER/Studio Software Architect is anobject-oriented modeling tool for application architectsto visually design and analyze complex softwareapplications. Supporting the UML 2.0 specification, ER/Studio Software Architect simplifies the design stageof a project by enabling developers and architects toorganize and visualize the requirements, subsystems,design patterns, and audit and metrics of intensivesoftware systems.
ER/Studio Software Architect is builton the UML 2.0 specification enablingorganizations to adopt a model drivenapproach to their software design andanalysis. Using this approach, architectsand developers are better able tospecify, visualize, and document models of entire software systems, and increase the automation of tasks around software modeling. Key features which make ER/Studio Software Architect an easy to use, highly productive environment include a modelnavigator, a diagram editor and palette and properties view. And, at the core of ER/Studio SoftwareArchitect is support for the most popular, widely adopted industry standards including XMI for UML 2.0 import/export, Object Constraint Language (OCL), and query/views/transformations (QVT).
ER/Studio Software Architect provides software developers with a powerful capability to jumpstart projectsthrough predefined patterns and templates. Users and teams are better equipped to handle the dailyreoccurring problems that surface in the development lifecycle with reusable and proven design solutions.The industry standard patterns and templates can significantly improve the design and development of high quality software, leading to reduced software development costs, and greater flexibility andadaptability of the resulting software system. Both stock patterns (Gang of Four) and the ability to createcustom patterns are available.
About IDERA, Inc.
Idera, Inc. is the parent company of global B2B software productivity brands whose solutions enable technical users to do more with less, faster. Idera, Inc. brands span three divisions - Database Tools, Developer Tools, and Test Management Tools - with products that are evangelized by millions of community members and more than 50,000 customers worldwide, including some of the world's largest healthcare, financial services, retail, and technology companies.
Product:
IDERA ER/Studio Software Architect
Version:
2018 version 18.0.0 Build 20181205.0200
Supported Architectures:
x86
Website Home Page :
Language:
english
System Requirements:
PC *
Supported Operating Systems:
Windows 7even or newer
Size:
125.8 mb
IDERA, Inc. applications are 32-bit applications that run in a Microsoft Windows environment.Before using ER/S tudio Software Architect, verify that your environment meets the fo llowing requirements:
Hardware requirements:
CPU: 1.2 GHz
RAM: 4 GB
Disk Space: 220 MB hard disk space minimum (plus additional space during installation). Storage - Sufficient space for workspaces, which will vary according to complexity.
Video: High resolution monitor (1024 x 768 or higher) with high 256 colors (16-bit)
Web Browser: Any web browser that supports frames. Microsoft In ternet Explorer 11.0 or later is recommended
DOWNLOAD
Код:
http://nitroflare.com/view/5F692EE59D884E5/rjcy6.IDERA.ERStudio.Software.Architect.2018.version.18.0.rar
Код:
https://rapidgator.net/file/06528f355ccf360e0b2e05d11bc868b6/rjcy6.IDERA.ERStudio.Software.Architect.2018.version.18.0.rar
Код:
http://turbobit.net/bb60x05oja8s/rjcy6.IDERA.ERStudio.Software.Architect.2018.version.18.0.rar.html